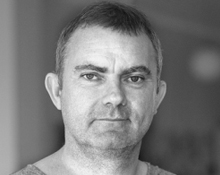 GRaHaM kelly
Regional ECD
Isobar, Aegis-Dentsu Digital Network
Seasoned creative Graham Kelly is the Regional ECD at Aegis-Dentsu digital network Isobar. Graham will drive creative excellence across Isobar's 21 offices and 13 markets in the region.
With over twenty years of experience, Kelly has held the title of creative leader at Ogilvy & Mather, BBH, Leo Burnett, TBWA, and Saatchi & Saatchi across Asia. After winning accolades at Cannes Lions, D&AD, Clio, One Show, Effie and Spikes for traditional work, he moved into the digital arena where he also excelled, winning at leading digital shows, including Cannes Cyber Lions, One Show Interactive, and Clio Interactive. His most recent agency role was Regional Creative Director at OgilvyOne India, a position he left last year.
Before joining Isobar, Kelly was co-founder and ECD at GKIM, a tech start-up. He will remain a shareholder, but the day to day running of the company will be handed over to his business partner.
---
RoHIT DaDWal
Managing Director
Mobile Marketing Association Asia Pasific
A highly visible advocate with over 18 years of experience in the internet, digital and mobile spheres, with experience spanning different roles and across different industry verticals.
He has been instrumental in the MMA's growth in the region, forging relationships with industry leaders and key stakeholders. He also writes regularly on mobile and mobile marketing related matters, and has spoken at numerous industry events and conferences across the global markets, evangelising digital marketing and mobile as marketing media to over 20,000 people.
Rohit sits on the board of the Digital Advertising Alliance (DAA) in Singapore, is an Advisor for the Internet and Mobile Marketing Association of the Philipines (IMMAP) and IDBYTE (Indonesia). In addition, Rohit is often called to serve as a judge for marketing awards across Asian markets, and is an award-winning business leader, who also mentors several young start-ups.
---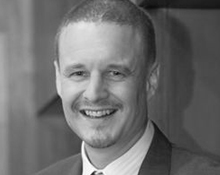 MICHael HaWkInS
Shopper Marketing and Customer Intelligence Expert
Michael has seventeen years' experience working in Consumer, Shopper & Retail insights both in the UK and in Malaysia and currently holds consultancy positions with SAS Malaysia, where he heads the Customer Intelligence Practice and Engage where he consults clients on Shopper Marketing strategy.
Michael started his career with Diageo in the UK but after three years learning the skills of the sales discipline, he decided on a career change into Shopper Insights with TNS (now Kantar) Worldpanel.
After five years, Michael took the opportunity to move with TNS to Malaysia, taking on the responsibility of General Manager of the Worldpanel business. In this role he became an expert in Malaysian shopping behaviour and regular speaker on the topic.
In 2008 Michael moved to set up dunnhumby Malaysia using Clubcard Loyalty data to generate Shopper insights for Tesco and its suppliers as well as the most sophisticated personalised promotions programme in Malaysia.
Since July 2012, Michael has worked as an independent consultant and divides his time between the world of "Big Data" with SAS and the application of Shopper Marketing with Engage.
Outside the retail and grocery insights arena, he loves to spend time with his four kids and roaming the jungles of Malaysia.
---

David Webb
Managing Director,Managing Director, Advertiser Solutions, APMEA Media Division
The Nielsen Company
David joined Nielsen in 2008 and currently is responsible for leading the company's Advertiser Solutions portfolio within the APMEA media division. Previously within Nielsen he has worked in the company's online division overseeing management of clients in broadcast, print, social media, gaming and entertainment sectors for the UK.
David joined Nielsen from CNN International where he held dual roles, heading up digital research globally and overseeing advertising research in EMEA. He oversaw the measurement and reporting of all digital platforms for the international division, developing proprietary studies to understand user behaviour and advertising effectiveness on emerging platforms such as video and mobile.
---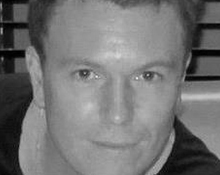 MaTT SuTTon
Managing Director
Komli Play & Engage – SEA, Australia & India
Matt is part of the management team at Komli in South East Asia as well as being on the Global Commercial Team. He is currently responsible for leading the "Engage" social media business unit and the "Play" video business across Australia, South East Asia and India. Previous to Komli he was the CEO at Aktiv Digital – one of SEA's leading ad networks – before he led a management buyout and concluded the successful integration of that business in to Komli. Although in his early 30's, he is considered a media "old hand" with over 10 years of APAC experience spanning print, press, outdoor and of course, digital.
Matt graduated from the London School of Economics with Joint Honors in 2001, before relocating immediately to China to pursue an interest in the economic growth of the Far East. In China he learnt Mandarin and helped set up a publishing company before going on to run CBS's sales teams as Commercial Director for China. He relocated to Singapore in 2007 as part of the team that launched Aktiv Digital in SEA. Matt is a thought leader in the industry and in 2012 he spoke at several conferences including Ad Tech, IMMAP and the Malaysia Media Conference as well as contributing numerous articles and opinions for the industry press.
He also sits on the Singapore IAB Council. His career highlights to date include the buy-out of Aktiv Digital in 2010 and leading the successful pitch for Twitter to partner with Komli in 2012. Matt is passionate about the digital space and the Asia region.
---
eDWaRD Pank
Managing Director
WARC Asia Pacific
Edward opened the Asia Pacific office for Warc at the beginning of 2011 in Singapore, bringing the world's most comprehensive marketing intelligence service to the region. Since then, the business has been expanding at a rapid pace, while generating new Asian content with initiatives like the WARC Prize for Asian Strategy. Edward has a creative agency background. Before Warc, he was Managing Director of Bates in Singapore, where he led integrated teams to develop campaigns for Sony, Heineken, Nokia and the Singapore Pavilion at Word Expo in Shanghai. Before moving to Singapore, Ed was based in London, where he worked for 14 years at Rainey Kelly/Y&R, latterly as Global Business Director for Land Rover, leading integrated teams to develop launch campaigns around the world.
Always a keen proponent of effective communications, he has won several awards throughout his career, including Effies for Sony and the Anti-Drugs campaign in Singapore.
---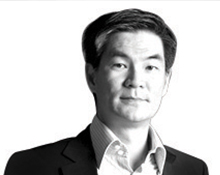 HenRy Tan
Chief Operating Officer
Astro
Media specialists are the conduit between consumers and marketers. A good media specialist has a pulse on the changing desires of consumers, and is able to translate that knowledge into compelling propositions for marketers.
To be a mould-breaking media specialist, however, takes extra acumen, tenacity and guts - the ability to see ahead, the insight to execute on them and the courage to say yes to naysayers.
Media practitioner Henry Tan delights in breaking moulds. With over two decades in the industry, Henry is well known for challenging the norm and for his thought provoking campaigns. During his time at Mindshare, he led the agency to pioneer new solutions including branded content, activation, music, digital and a 360 approach. The agency grew in stature locally and internationally, and was named Global Agency Of The Year in the inaugural Mindshare Global Awards. Some key ground breaking campaigns like Loreal's role in the KL Fashion Week and Sunsilk's shampoo campaign for the 'tudung' market, can be attributed to Henry.
True to his style, he rocked the status quo by challenging the notion that an entertainment company cannot succeed in championing education. As the COO of Astro, he spearheaded the vision to make education programmes fun and hip. Astro 'Tutor TV' and 'Oh My English!' are the no.1 education and language learning brands in Malaysia with 360-degree offering. 'Oh My English!' has become pop culture phenomenon with 3.6 million viewers on TV, 8.5 million YouTube views and 427,000 Facebook friends.
Another 'first' created by Henry is Astro First, the Pay-Per-View service that premieres the latest local movies just two weeks after their theatrical release, a feat unheard of in the entertainment industry. At over 6 million buys to date, it is a global record and a true 'box office' sensation.
---
Sajith Sivanandan
Country Manager
Google Malaysia
Sajith is presently the country manager of Google Malaysia, where he oversees sales and business development operations in the country. Previously he was the Head of Travel for Google Southeast Asia, where he looked after the growth of Google's online advertising business in the travel sector for the region.
Before Google, Sajith was the Director of Market Development and Consumer Insights at Affle UK Ltd., a mobile media start up where he worked on business partnerships with mobile operators and advertisers. Prior to Affle UK, Sajith held key sales and management positions at the Gallup Organisation and Star TV (part of News Corp.).
Sajith holds a Master's degree in Business Management with Distinction (majoring in Finance) from the Asian Institute of Management, an MBA (majoring in Marketing) from the Fore School of Management in New Delhi, and a Bachelor's degree with Honours (majoring in History) from Delhi University.
---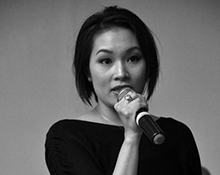 laM SWee kIM
Group General Manager
Media Prima Digital
Kim is the Group General Manager of Media Prima Digital, Media Prima Berhad's digital arm which oversees the Group digital initiatives from all the television and radio networks, newspapers, the lifestyle portal Gua, and the nation's number 1 video portal, Tonton. Having taken over this role since early 2011, she has grown the registered database 3 fold within 2 years to almost 3 million registered users for Tonton and is a key driver in achieving the highest traffic to date for the group's digital assets of over 79 million monthly page views, 6 million monthly visitors and 5 million monthly video views. Media Prima Digital is currently the number 1 Digital Media Group in Malaysia and have won multiple local and regional industry awards.
Kim started Media Prima's Integrated Marketing unit (IM) 2 years ago, integrating marketing solutions for the Media Prima Group working closely with print, TV, radio, digital and outdoor media platforms. Within the first year of inception, IM managed to bring in a total of RM 90 million in integrated advertising revenue as well as regional recognition for marketing excellence.
Previously, as the General Manager of 8TV, Kim was responsible for the Programming, Business Development, and Creative Services, News, Marketing & Communications as well as the day to day operations of 8TV and was one of the key personnel who kicked- off a new era in the Malaysian TV industry with the launch of Malaysia's funkiest TV channel, 8TV in 2004.
---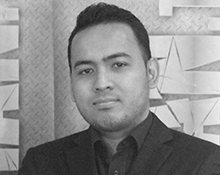 aHMaD IZMIR
Chief Executive Officer
IZI Media Group
IZI Media Group Sdn Bhd, offers B2C services in online digital video and interactive entertainment with the goal to be Asia's Premier Digital and Interactive Entertainment Portal. The company's services encompass an ecosystem of products, video content, advertising platforms, and services for multiple online entertainment channels. Its current flagship brand is MaxMan. TV. The company is also involved in international content acquisition and distribution through cinema, web, OTT, IPTV, and TV. Izmir holds a second portfolio as the CEO of Crewstone International Sdn Bhd, a business consultancy and venture capital firm which sits on the boards of private listed companies.
During his career, Izmir has developed vast personal & business networks in government agencies, media, information communications, logistics, security, consulting, and the construction and manufacturing industries. He spent most of his early years in Milan where he attended high school where he gained fluency in both Italian and French.
Izmir graduated with a Bachelor's degree in Entrepreneurship from Curtin University of Technology about 10 years ago and was inducted into the Golden Key International Honour Society as the top five per cent of his graduating class.
---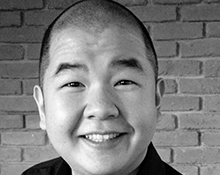 CHRISToPHer Wee
Head of Strategy
SAYS.com
Chris first tasted success leading a student ad agency of 15 people which became Third Best in the World amongst teams from 34 countries in the L'Oreal Brandstorm Competition in 2007. Later, armed with a Bachelor in Marketing degree from Auckland University of Technology, he started his career at Pfizer in the Marketing Department and rose quickly to Associate Product Manager in less than a year.
He joined Says.com as Conversation Strategist in early 2011 to give "brand campaigns the competitive advantage through effective Social Headlines and Conversations". He quickly rose through the ranks to become Head of Strategy a year later. Today Chris heads a team of Strategic Planners, which gives the SAYS product an additional competitive advantage. SAYS.com runs over 550 social campaigns a year for over 80 top advertisers in Malaysia.
---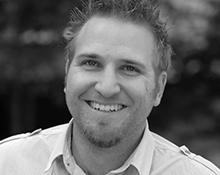 jeReMy neyMan
Business Director
Catcha Digital
Jeremy previously served as Group Sales Manager within the Microsoft Media Network business overseeing high performance and growth digital advertising solutions such as Performance Media, Behavioural Targeting, Re-messaging, Video and Xbox across over 60 nine msn owned and operated sites and over 40 premium publisher sites. He was responsible for the successful launch of the Microsoft Advertising Exchange in Australia and New Zealand, and instrumental in growing the Exchange revenue by 300 percent in just the second month of operation.
At Catcha, he is responsible for managing the entire Catcha Digital team including Sales, Operations, Editorial, Product & Marketing. he implemented a one team structure to bring all divisions together working towards growing the Catcha Digital business. Jeremy also developed, mentored and promoted members within the leadership team including the Head of Sales, Head of Operations and Head of Editorial. He negotiated new content partnerships for MSN Malaysia including working with Catcha Group companies (iProperty, iCar Asia, Haute Avenue).
---
IZHaM abDullaH
Chief Operating Officer
aka Chief fiver'
Izham is a graduate in Finance and Computer Science. He has a wide range of abilities and experiences in the Consulting, hospitality and IT industries prior to undertaking his present challenge. Having started his career in Arthur Andersen, Cisco Systems, and eventually AmanRimba, his involvement in the content industry was deemed destined; a movie buff, living a digital lifestyle, and close relationship with past industry acquaintances.
As the Founder of KLfive, his mantra is that premium content should be made accessible to be enjoyed by all and this means making it feasible in terms of mobility, cost and convenience. KLfive promises to be a game changer in this particular area and is set to break the industry norm with its amazing content offerings as well as out-of-the-box solutions to advertisers. Izham sees Internet TV as the way forward and is set to make KLfive the newest and most relevant household name.
---