MMC 2013 Opening Salvo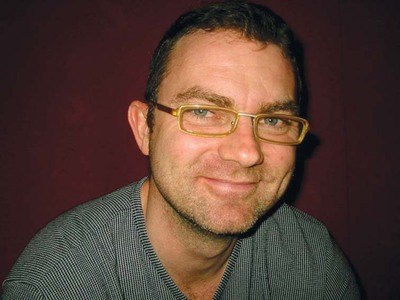 Graham Kelly, Regional Executive Creative Director of Isobar is a man with a mission. He is driving creative excellence across Isobar's 21 offices and 13 markets in the region.
With over 20 years of experience, he has been a creative leader at Ogilvy & Mather, BBH, Leo Burnett, TBWA, and Saatchi & Saatchi across Asia. After winning accolades at Cannes Lions, D&AD, Clio, One Show, Effie and Spikes for traditional work, he moved into the digital arena where he excelled, winning at Cannes Cyber Lions, One Show Interactive, and Clio Interactive. His most recent agency role was Regional Creative Director of OgilvyOne India.
As the Opening Speaker at the Malaysian Media Conference (MMC) 2013 on July 3, we asked him what he had on his mind for his topic 'Mould-Breaking Digital Media Ideas'.
He shares, "I will discuss these breakthrough ideas: how to come up with them, who's doing them and how to learn from them. I will also cover a wide variety of digital channels, from websites to social and from viral to mobile."
Graham will explain how to harness technologies such as Augmented Reality, QR codes and RFID in order to create breakthrough digital campaigns. Drawing on his experience as a creative lead in some of the world's top agencies, Graham will illustrate his session with examples from his own work as well as projects from digital innovators around the world.
We popped him some quick questions…
What lessons can Malaysian marketers learn from the global case studies?
New ways to use technology, but more than that, ways to use technology that are insightful, and not just gimmicky!
How can Malaysia marketers leverage digital to their advantage?
By not being afraid to experiment.
Share a little what participants will gain from your presentation...
An appreciation of how creativity and technology can come together to produce great marketing.
---
MMC 2013 On Why Social Is Heart Of Digital Ecosystem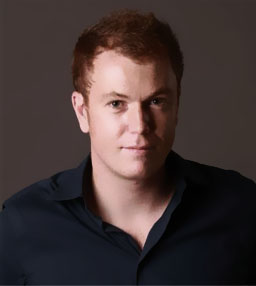 The Malaysian Media Conference (MMC) 2013 on July 3 is shaping up as the premier event for the media and marketing fraternity this year.
Apart from a first-ever session on CONTENT, the speakers are all raring to go with full gusto on this one spectacular day.
This year's theme Breaking the Mould does exactly that as it traverses digital, mobile, content, business analytics, user behaviour, latest award-winning Malaysian and Global media case studies plus a peek into what happened in the digital space during the recent General Elections!
Today we speak to one of the speakers: Matt Sutton, Managing Director of Engage & Play Global.
Prior to Komli he was the CEO of Aktiv Digital, one of SEA's leading ad networks, before he led a management buyout and concluded the successful integration of that business into Komli.
Although in his early 30's, he is considered a media 'old hand' with over 10 years of APAC experience spanning print, press, outdoor and digital.
Matt graduated from the London School of Economics before relocating to China where he learnt Mandarin and helped set up a publishing company before going on to run CBS's sales teams as Commercial Director for China.
Matt is a thought leader in the industry and last year he spoke at several key conferences including AdTech, IMMAP and more…
What are media planners doing wrong when approaching Social Media?
As with anything in this complex, beautiful world of ours, I would say no one person or organisation has the monopoly on what is right. Looking at social media per se, it's an amazingly new phenomenon in the history of communication and we're all learning, testing, optimising and learning some more. At the same time, goals differ not only from brand to brand but even within a brand campaign, different parts of the communication strategy have different goals. What this all means is that execution strategies that are right for one brand, could be wrong for another, and vice versa. So ensure you have clearly defined your goals, and that those goals are achievable and using social as a central part of the marketing mix at inception. It just doesn't work if you try and tag on some social media to an idea; brands and marketing strategy must be 'Social by design'. Too often this isn't the case. One of the more regular confusion points that arise from this approach is about metrics and what metrics we should be using to judge social media. We see advertisers asking where is the ROI on social media campaigns, then claiming ROI on their display campaign is 10,000 clicks for USD10,000. That is not an ROI; that is a media performance metric. And Social has loads of those too. You can only ascertain a true ROI from your integrated marketing mix by doing deep dive analysis on your overall product revenue performance, link that back to your total media spend, and do further studies to ascertain where the biggest uplift on purchase intent came from. Let's start making Social by design, then talking apples to apples when comparing performance …
What should Malaysian marketers focus on when optimizing online marketing strategies?
To understand what your goals are first, then optimise those goals in isolation. It sounds simple, but it doesn't always happen that way. Advertisers looking to drive engagement for a product may have promoted a great piece of content across the platform, then spent time trying to optimise targeting parameters for better price. While if they focused on engagement metrics like Likes, shares, re-tweets and sentiment analysis, the true level of engagement can be derived.
What makes Twitter special for marketers and media planners?
Twitter has a unique place in the social media eco-system. It's the only micro-blogging platform that has the level of scale where you can literally hear the roar of the crowd. It's mobile adoption and key role in communication for people around Live TV and both planned and un-planned events makes it a vibrant, real time, highly engaging platform. Brands in SEA have recognised they need to be there with organic strategies that benefit from being able to communicate in real time to highly engaged followers. The launch of the promoted products allows advertisers to take that organic strategy to the next level by reaching users across the platform. What's really special is the delivery mechanics of the promoted product suite where the ads really are the content. It's a seamless experience for the user between organic and paid for content and this delivers extremely high engagement rates.
Share a little what participants will gain…
We're hoping to put into context how Social has changed the game in terms of digital media consumption behaviour and Twitter's role for users and brands. An understanding of how social has moved from the margins to the centre of the digital eco-system. A picture of how the impact of social on the traditional marketing funnel. A better understanding of Twitter's marketing platform and how social media advertisers can blend organic and promoted activity on social media platforms. Finally, gain some insight into some leading brands achieving marketing goals from social media and the challenges they faced.
How can Malaysia help to grow the digital marketing space?
Malaysia is doing a great job at helping grow the digital marketing space! I think one thing we'd love to see is an IAB (Internet Advertising Bureau) type body to bring the industry together with actions focused on a common goal - growing the revenue. We're all aware digital consumption is still ahead of media spend market share. A great first step would be a revenue report with audited revenue numbers from key vendors. This would help grow the digital marketing space by focusing advertisers minds on what percentage of spend they are putting into digital, and also give them the confidence that key brands are growing spend year on year – a sure sign that something is working.
---
Why Is Henry All Charged Up About The Malaysian Media Conference?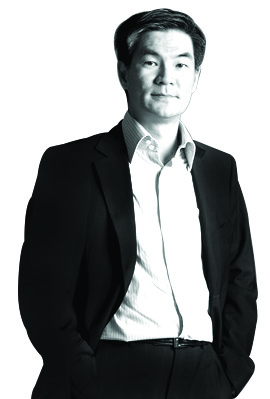 Pinning the COO of Astro Henry Tan was challenging enough though I know he will be speaking at the 9th Malaysian Media Conference (MMC) 2013 on July 3.
But I wanted an exclusive preview story I could share with you before our MMC event. I nailed him down a few hours ago and here's some insight on what he will be talking about on July 3. We all know Henry is known for speaking his mind since his days as Chief of GroupM Malaysia...
What are media planners doing wrong with today's media for their clients?
Essentially, media is the distribution of persuasion. Distribution is going through a revolution and yet the media approach and evaluation are not evolving fast enough to keep up with pace of change. The industry is over relying on numbers instead of using them as a guide. Common business sense or judgment must prevail. At the end of the day, clients are buying a recommendation from the planner. So, it is YOU the planner and your views, not the numbers, that really matters.
Why do you say TV viewership ratings are getting irrelevant?
When you shift from mass and standardised to personal and customised media, what does rating really mean? In the 'old world' when you don't have options, you would want to know the ratings of the content. In the 'new world' where one can pick and choose, and have alternatives, it is about relevance and interest. How do you compare a one million passive audience versus half million engaged fans?
Is the world becoming one big screen for consumers?
Convergence is finally a reality after two decades. Video (TV), audio (radio), print (newspapers), are blurring and becoming one! And TV is going places. TV was previously confined to the living room, but today you can take your personalised TV with you wherever you go and watch precisely what you want, at your convenience.
What will you touch on at the Malaysian Media Conference on July 3?
The new trends and threats that we are facing and unless we actively change, change will make us obsolete!
With media consumption getting personalised, should we not measure the audience following and interest levels using multiple metrics instead of sole reliance on ratings?
With exploding media choices, should we not shift from media planning to content planning?
What should Malaysia planners do to help marketers better?
If you want to make a mark, you have to be brave to stick your head out, to differentiate and value-add!
Looks like Henry is on a roll, and he'll surely charge you up come July 3!