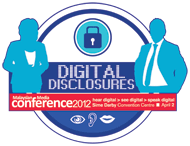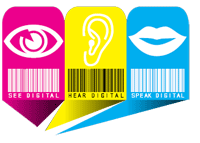 The theme for the coming Malaysian Media Conference (MMC) 2012 is Digital Disclosures. As most are aware, the question is now not whether marketers should embrace digital (web, online, mobile, etc.) but the issue of Digitial Decision making or indecision as it were. Marketers now have so many channels to choose from and it's a landmine of sorts for fear of not choosing a channel their competitors may choose to dominate in.
Dissect the digital dilemmas facing the industry and engage in digital dialogues with industry experts first-hand. MMC will attempt to unravel the issues in terms of understanding the new connected user, optimisation of current working processes (role of technology), managing client expectations and Big Data through these exciting times ahead.
The Malaysian Media Conference will frame this scenario and the way for ward for all thinking media practitioners...
RM1,100 (per head) + 6% GST
RM1,000 (Group Discount of 3 pax
above) + 6% GST
HRDF Claimable: SBL Biasa
Monday 2 April, 2012 / 8.30am - 5.00pm
(lunch and coffee breaks included)
Sime Darby Convention Centre,
1A Jalan Bukit Kiara 1,
60000 Kuala Lumpur